Your motivations and qualifications
You have a Danish upper secondary education or vocational training

Leadership ambitions and a talent for collaboration

Interest in repairing, building and maintaining machinery
Future
You are in charge of maintaining the machinery, repairs, changing worn out parts, etc. You are trained on a ship, but most marine engineers actually work onshore.
The programme
Your training takes 3,5 years if you already have vocational training, or 4,5 years if you have an upper secondary education.  
The programme is available in Copenhagen, Svendborg, Aarhus, Fredericia, and Frederikshavn.
You will receive the broadest technical education available. Your courses include:
Engine maintenance, electrical and environmental engineering, pump and compressor technology, management, etc.
During your training, you will divide your time between in-class training and internships at sea.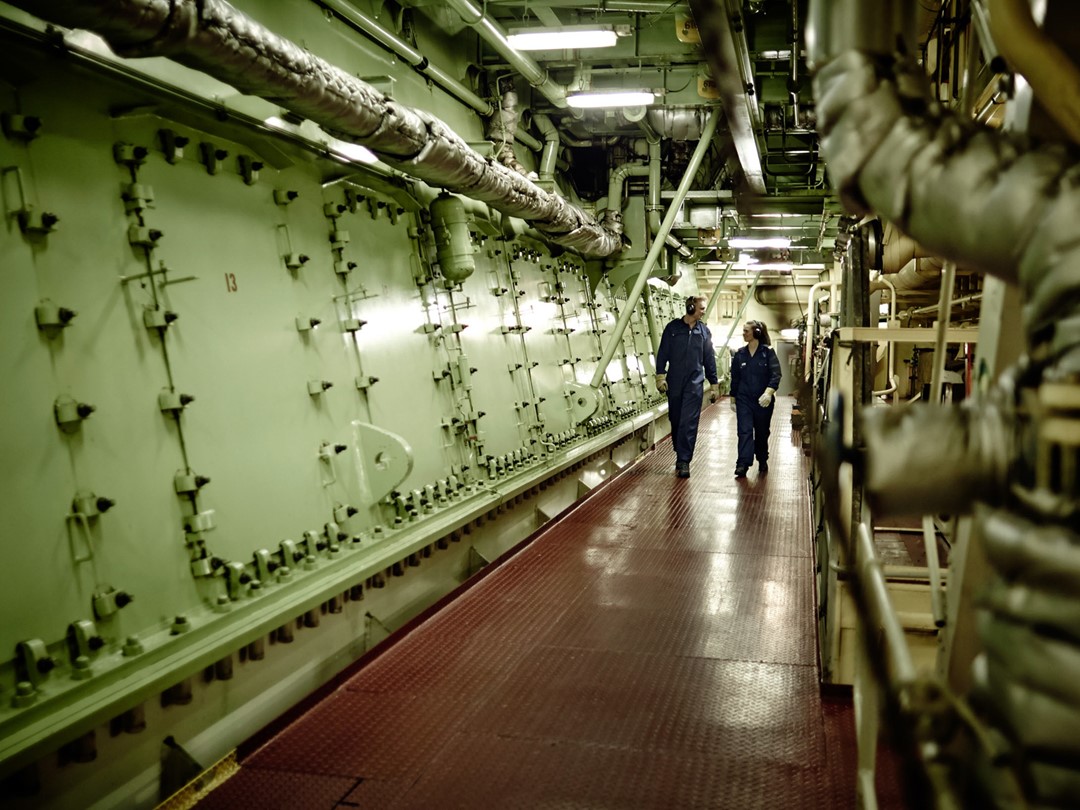 Career opportunities
Right now, there is an acute worldwide shortage of marine engineers, and you will therefore find plenty of good job opportunities in Denmark, internationally, at sea, and onshore – and with a good salary.
You can take a job on cargo- and passenger ships, however 80% of all marine engineers actually work in onshore industry like wind turbine development, plants, thermal power stations, etc.
5 good reasons for choosing this career path:
Your skills are in high demand

Challenging work tasks every single day

Attractive salary and tax advantages if you sail

Sail around the world

If you work at sea, you will work for long period of time followed by paid leave at home
Meet the awesome women in the maritime industry and find out why they decided on a maritime career.
Among others, read about Emma, who has chosen to study marine engineering, and Ingrid Marie, who is an engineer and Ph.d. student at Denmark's Technical University.

Portraits
Get to know more about those who are currently pursuing an interesting maritime career.