Your motivations and qualifications
You like to work with computers and programming

9/10th grade exam or similar + grade 02 in Danish and math

Ready to work with advanced machines

Creative and meticulous
Job tasks
You are also trained to install the machines and repair them if they break, just like you also master the welding craft.
An industry technician can also make machine parts of metal for use in e.g. the production of marine engines and industrial robots.
The programme
The industry Technician programme alternates between class learning and internships.
At school you get both teaching in the classroom combined with practical training in the workshop, where you will also study processing and milling. You also receive technology-related courses where you learn how to program computer-controlled machines.
The programme takes between 4 and 4.5 years. The duration depends on your specialty area. 4 years if you choose to train yourself to industrial technician-machine. Afterwards you get to work with advanced CNC-controlled machines and tools.
If you want to take the full training to become industrial technician-production, you will also focus on programming and planning, where you learn to organize, develop and maintain working and production processes. This training takes 4.5 years.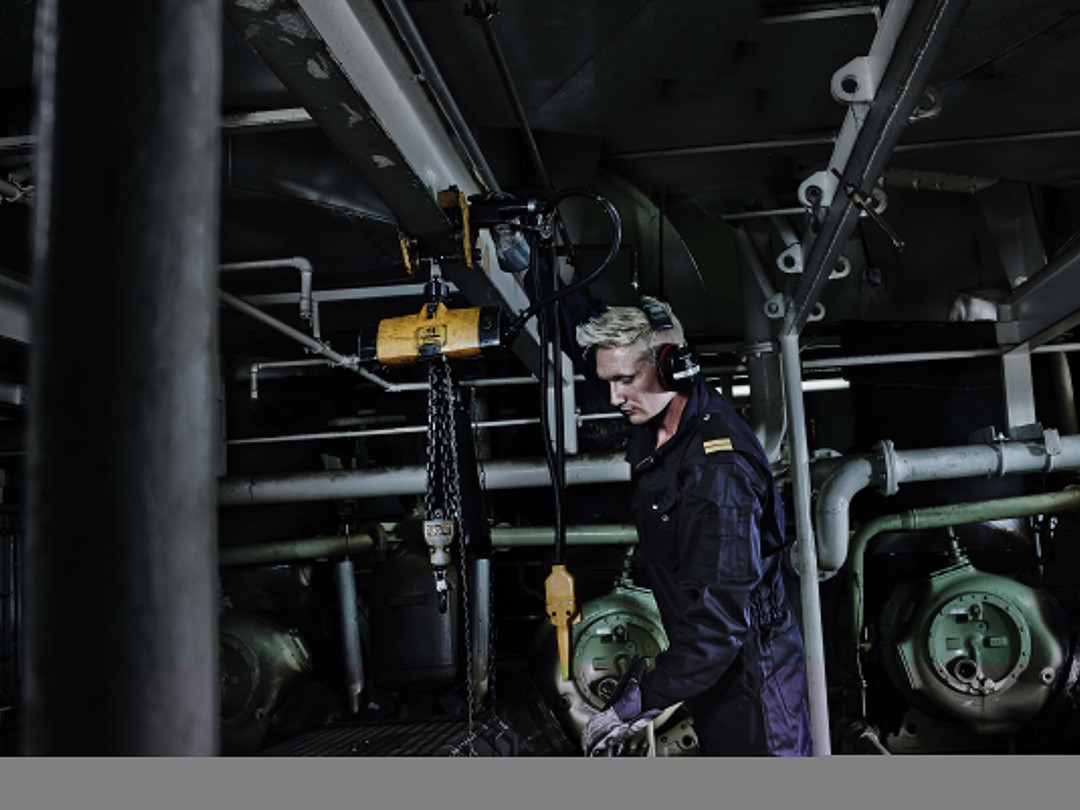 Career opportunities
When you finish your training as an industrial technician, you have ample opportunities to find interesting employment. 
You can work in shipyards, or you can work in the iron and steel industry. There are also job opportunities in the food industry.
If you are interested in further education, you can study to become a production technician, energy technologist or technical manager. Moreover, you can take extra courses to enter the mechanical engineering programme.
This training is also offered as EUX.
3 good reasons for choosing this career path:
There is high demand for industry technicians

You can expect to earn a good salary

There are a lot of opportunities for further education
Meet the awesome women in the maritime industry and find out why they decided on a maritime career.
Among others, read about Emma, who has chosen to study marine engineering, and Ingrid Marie, who is an engineer and Ph.d. student at Denmark's Technical University.